Do you want to try some shooting?
Our shooting-range offers a variety of weapons (handguns and rifles), from small-ball rifles to a pump action shotgun or AK 47.
You just need to be at least 18 years old, have a valid ID card (or passport) with you and you have to book the shooting in advance.
It is forbidden to shoot under the influence of alcohol or any illegal drugs. You are also not allowed to shoot, if you have physical or psychological limitation that could endanger your safety or safety of the other participants in the shooting program.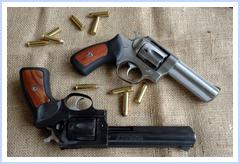 Special offer for groups:
We are able to organize for your group a shooting competition. That will include a shooting from several different weapons. At the end, the winners will receive medals. The prices for these programs are from 970 CZK to 3370 CZK per person.
But you can also create your own program from the weapons we offer.
Please be informed that no payment cards are accepted.
For further information, you can write us an e-mail: magnum@magnumpraha.cz.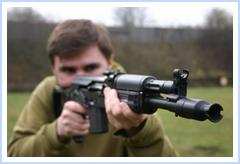 Opening hours:
| | |
| --- | --- |
| Sunday | 09:00 - 18:00 |
| Monday | Closed |
| Tuesday | Closed |
| Wednesday | Closed |
| Thursday | 09:00 - 18:00 |
| Friday | 09:00 - 18:00 |
| Saturday | 09:00 - 18:00 |
Please be aware that during winter days, the shooting-range will close before nightfall.
Contact:
Střelnice MAGNUM Praha
Ke Střelnici 10
Prague 6
Tel.: 233 322 466, mobile: 603 885 073
Please, call only during opening hours.
E-mail: magnum@magnumpraha.cz